Young ladies love surprises. And many young men with girlfriends enjoy arranging a surprising moment and relish the opportunity seeing her being amazed with the experience. There is something very innocent, sweet and worthwhile when being surprised by a loved one and that is something that lovers everywhere are synonymous with. Therefore, both girls and boys look for ways constantly to surprise their loved one in a special way.
Usually, she would either get a surprise birthday cake brought to her place at midnight or arrange for it to be cut elsewhere. Or sometimes, he would burst in at an unexpected moment with gifts for her. Nowadays, these ideas are outdated and she pretty much knows what to expect.
So, it would be important to find new ways to surprise her. However, her true love would know her likes and dislikes and would know what would surprise her and what wouldn't. If you got this, then you don't have to think twice about how to surprise her.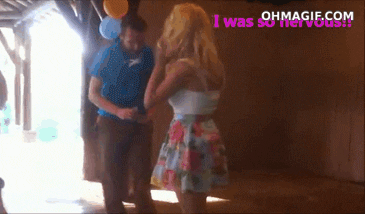 So, if you want to surprise her then read on. Let's assume it's her birthday. Now you both would definitely arrange to meet each other on the day, right? As we had mentioned earlier with regards to placing an online gift delivery, decide on what you think she would like and purchase it and arrange for it to be delivered. Meanwhile, arrange another small gift, just a common one and wrap it up. It need not necessarily be something that she had always wanted to have.
Then when you meet her give her the gift. She would either genuinely like it and thank you for it, or she might not like it entirely and yet, thank you for the gesture. At the same time, make sure that you arrange the gift to be delivered at the exact same time where you both would be so as to double the excitement. So make sure you choose a service that ensures this is done efficiently or otherwise, you plan would go down the hole! When she receives it at the same time, you can spot the surprising look on her face when she finds out who it's from!